San Diego Walk
Join us on October 18, 2014
Sorry, registrations are currently closed.
**********
What an amazing event! THANK YOU for walking, for volunteering, for sponsoring, for fundraising, and for donating.
CLICK HERE for pictures from the event!
WANT TO VOLUNTEER WITH US? Email sandiego@afsp.org for details on how to get involved with the important work we do!
*********
Join us for the 2014 San Diego Walk to Prevent Suicide!
Walker Check-In: 8:30 - 10:00am
Resource Fair & Survivor Activities Start: 8:30am
Opening Ceremony: 10:00am
Walk Begins Around: 10:45am
Dove Release: 12:00pm
(or when the Walk route closes)
SPREAD THE WORD: UPDATED!
Download the WALK FLYER to send to family and friends and display in your community. Encourage everyone you know to REGISTER, DONATE, and JOIN to movement to save lives!
TEAM INCENTIVE:
- The team that fundraises the most online by October 17th (the day before the Walk) will carry the event banner and lead the Walk route!
EARN A FREE WATER BOTTLE:
We're GOING GREEN! This year we will have water re-fill stations along the Walk route (no plastic water bottles). Bring your own container or raise $50 by October 18th (the day of the Walk) and receive a FREE AFSP reusable water bottle!
WANT A T-SHIRT?
Raise $150 by October 18th (the day of the Walk) and receive a FREE 2014 Walk t-shirt! In addition to fundraising online, you can turn in cash and check donations at the Walk. We also have great prizes for walkers who raise above and beyond $150! CLICK HERE
LOCATION + WALK ROUTE:
CHECK OUT the Walk event location at the beautiful Embarcadero Marina Park North, on the waterfront behind Seaport Village in downtown San Diego.
FREE PARKING + FREE SHUTTLE:
Jump on the Out of the Darkness Shuttle Bus! FREE parking will be available at Balboa Park's old Navy Hospital parking lot located at Park Boulevard and Presidents Way. Complimentary shuttle bus service will run to and from Embarcadero Marina Park North - look for the big YELLOW school buses!
SHUTTLE SCHEDULE
7:00am: 1st pick-up @ Balboa Park's old Navy Hospital parking lot
10:30-11:30am: Shuttle will not operate while participants are on the Walk route
1:30pm: Last pick-up @ Embarcadero Marina Park North
PUBLIC TRANSPORTATION:
GO GREEN and take public transportation! Embarcadero Marina Park North/Seaport Village can be easily reached by the San Diego Metropolitan Transit System. For more information, please visit sdcommute.com.
OTHER PARKING OPTIONS:
Plan ahead to save time and money! The San Diego Convention Center offers parking at $15 per day (cash or credit). The entrance to the garage is located on Harbor Drive between 1st Avenue and 5th Avenue. From the Convention Center, it is an easy 1/2 mile walk to the event site (take the boardwalk behind the Marriott and walk North toward Seaport Village to Embarcadero Marina Park North).
PAWS FOR PREVENTION: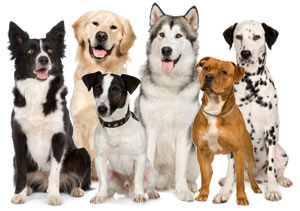 Friendly, leashed dogs are welcome at the Walk! Your four-legged friend can register for FREE at the Paws for Prevention Tent. We will also have AFSP Doggie Bandanas in small and large sizes!
COMMUNITY RESOURCES:
Make sure to arrive early to allow time to explore the Walk Resource Fair! Information tables hosted by local businesses and non-profit organizations will open at 8:30am. This is your opportunity to gather literature, hear about upcoming events, and connect with others who are dedicated to making a difference in the community.
REMEMBRANCE TENT:
If you are a survivor of suicide loss, we encourage you to bring a non-returnable photo of your loved one to the Walk to add to our Remembrance Tent. AFSP's Remembrance Tent is an opportunity for Walkers to share special photos and written memories of their loved one with others, or to simply pause for a quiet moment of reflection.
SURVIVOR ACTIVITIES:

Please remember to pick up your Honor Beads and "I Walk For" stickers at the Walk to acknowledge your personal connection to the cause and help you to identify with others who may know just how you feel.
Other Special Recognitions:
Supporting the LGBT Community - RAINBOW
Supporting a Loved One Affected by Mental Illness - LIGHT BLUE
Supporting Our Veterans, Armed Forces, and Their Families – STARS
BECOME A SPONSOR:
This is your invitation to join us in the fight to prevent suicide and save lives! Our generous local sponsors help make the annual San Diego Out of the Darkness Community Walk possible. Sponsoring this event is a great way for local businesses to support their communities and to be more visible. Download the WALK SPONSORSHIP PROPOSAL and confirm your level of support today!
REGISTER FOR THE RESOURCE FAIR:
Would your non-profit organization like to host an information table at the San Diego Out of the Darkness Community Walk? Participating in the Walk Resource Fair is a great way to reach thousands of local community members. Download the WALK RESOURCE FAIR EXHIBITOR REGISTRATION and register by October 1st.
JOIN THE WALK COMMITTEE:
The San Diego Out of the Darkness Community Walk is planned and put on by volunteers each year. We need volunteers to help with snacks and food, sponsorships, planning, logistics, raffle prizes, and more! If you would like to be a part of the Volunteer Walk Committee and help use your skills and passion to make this event even better, email sandiego@afsp.org.
*Online registration closes at noon (local time) the Friday before the Walk. However, anyone who would like to participate can register in person at the event during the check-in times listed above. Walk donations are accepted until December 31st.