Orange County CA Walk
Join us on October 27, 2013
Donate To This Event
**********
THANK YOU to everyone who participated in this year's Walk. There is no doubt we made a difference and inspired hope throughout our community.
CLICK HERE for pictures from the event!
Please SAVE THE DATE for the next Orange County Out of the Darkness Community Walk on Sunday, October 26th, 2014.
**********
THANK YOU TO OUR 2013 SPONSORS!
**********
Join us for the 2013 Orange County Out of the Darkness Walk to Prevent suicide
Walker Check-In: 8:30 - 10:00 am
Resource Fair & Survivor Activities Start: 8:30 am
Opening Ceremony: 10:00 am
Walk Begins Around: 10:45 am
Dove Release: 12:00 pm
(or when the 5K route closes)
HELP SPREAD THE WORD!
Download the 2013 Orange County WALK FLYER to send to family and friends and display in your community. Encourage everyone you know to REGISTER, DONATE, and JOIN the movement to save lives!
BECOME A SPONSOR!
Download the 2013 Orange County Walk SPONSORSHIP PACKET. With sponsorship opportunities starting at only $250, this is a perfect opportunity for large and small businesses to play a role in making suicide prevention a priority in the community. All sponsors will receive marketing and publicity benefits, including a FREE exhibitor booth in the Out of the Darkness Resource Fair!
DEDICATE A SIGN:
This year we are offering the opportunity for walkers to dedicate a sign in memory of a loved one. These signs will be placed along the 5K route as a memorial to those we have lost and as a reminder of why we fight to bring the issue of suicide out of the darkness and help those who may still be struggling. For a $50 donation, a sign will be created in memory of your loved one and personalized with a message or quote. After the Walk is finished, you are welcome to take your sign home. CLICK HERE to download the Walk Dedication Sign Order Form. The deadline to order your dedication sign is September 20th.
T-SHIRTS:
Raise $150 by October 27th and receive a FREE 2013 Out of the Darkness Walk t-shirt! Remember, in addition to fundraising online, you can turn in donations at the Registration tents on the day of the Walk.
REMEMBRANCE TENT:
If you are a survivor of suicide loss, we encourage you to bring a non-returnable photo of your loved one to the Walk to add to the Remembrance Tent.
AFSP's Remembrance Tent is an opportunity for Walkers to share special photos and written memories of their loved one with others, or to simply pause for a quiet moment of reflection.
RESOURCE FAIR:
Make sure to arrive early to allow time to explore the Out of the Darkness Walk Resource Fair!
The Resource Fair will open at 8:30am and will feature dozens of local community service agencies. This is your opportunity to gather literature, hear about upcoming events, and connect with others who are dedicated to making Orange County a better place to live.
Want to showcase your organization at the Walk Resource Fair? Please CLICK HERE to download an exhibitor registration form.
PAWS FOR PREVENTION: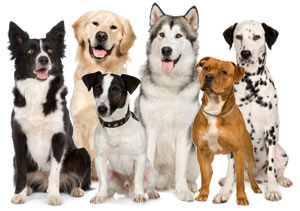 Friendly, leashed dogs are welcome at the Walk! Your four-legged friend can register for FREE at the Paws For Prevention tent and receive a raffle ticket for a chance to win a pet-themed prize!
We will also have new AFSP doggie bandanas in small and large sizes!
SURVIVOR ACTIVITIES:
Please remember to pick up your Honor Beads and "I Walk For" labels at the Walk to acknowledge your personal connection to the cause and help you to identify with others who may know just how you feel.
Other Special Recognitions:
Supporting a Loved One Affected by Mental Illness - LIGHT BLUE
Supporting the LGBT Community - RAINBOW
Supporting Our Veterans, Armed Forces, and Their Families – STARS
FUN FOR THE WHOLE FAMILY: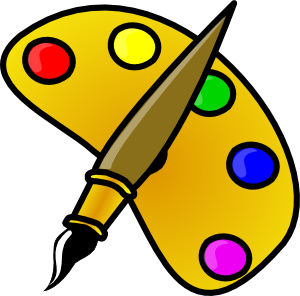 Free activities for the kids!
Our younger Walkers - and those who are young-at-heart - can enjoy free activities at the Walk.
WALK SOUVENIR TABLE:
Don't forget to stop by the AFSP Souvenir table at the Walk to pick up wristbands, keychains, car magnets, t-shirts, and more!