BECOME A SPONSOR:
Becoming a sponsor of the 2016 Coachella Valley Out of the Darkness Community Walk is a great way to show your commitment to the community and support the fight to stop suicide. CLICK HERE to download the sponsorship packet or contact us and we'll send you a copy. ALL sponsors will receive numerous marketing benefits, including a premium spot in the Walk Resource Fair.
REGISTER FOR THE RESOURCE FAIR:
Would your organization like to be one of the featured exhibitors in the 2016 Coachella Valley Out of the Darkness Walk Resource Fair? CLICK HERE to download Exhibitor Registration form. Space is limited and will fill up quickly so register today! Deadline to register is March 25th (deadline extended!).
WANT A FREE T-SHIRT?

Raise $150 by April 2nd (the day of the event) and receive a FREE Out of the Darkness Community Walk t-shirt! In addition to fundraising online, you can turn in cash and check donations at the event.
All registered walkers are also eligible for these great recognition gifts for fundraising milestones throughout the season.
TEAM INCENTIVES:
- The team that fundraises the most online by April 1st (the Friday before the event) will carry the AFSP banner and lead the walk route! Check out these fundraising tips + tools to get your team started: http://goo.gl/CWBonQ
LOCATION + WALK ROUTE: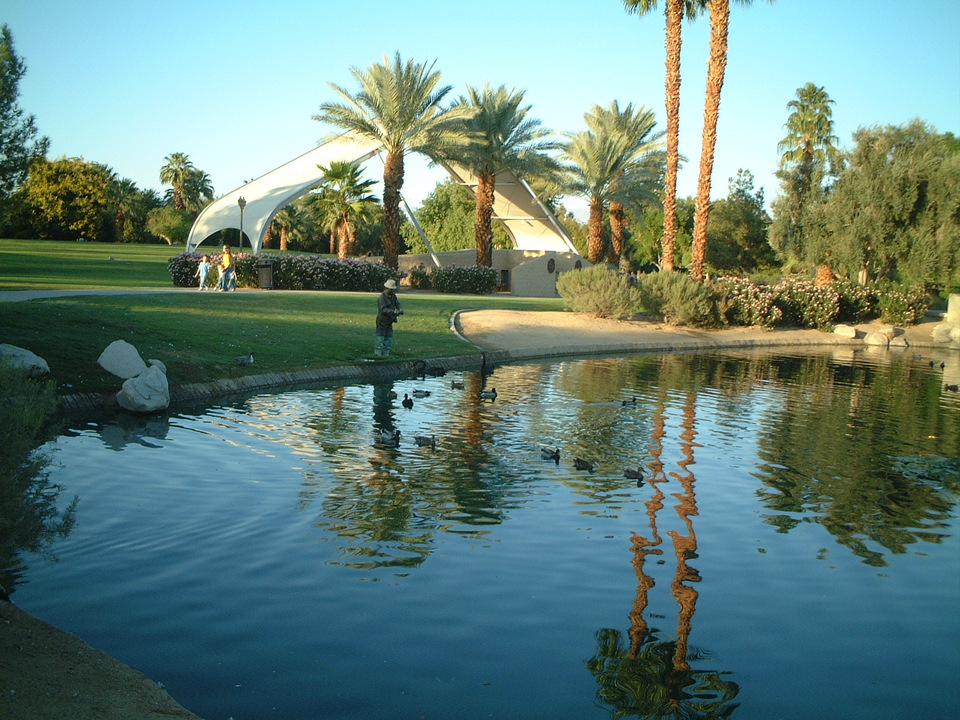 This year's event will be held at the beautiful Palm Desert Civic Center Park. The walk route is approximately 3 miles and is wheelchair and stoller-friendly.
MESSAGE OF HOPE:
We want to spread the message that it is possible to overcome suicidal thoughts and feelings and that there are many resources available to help those who are struggling to cope. We will have a special area at this year's event for walkers to create a "message of hope" for themselves, someone they know, or just to provide strength to someone who might be struggling. Help us create a "community of caring" by letting each other know that anyone can experience suicidal thoughts but there is help, and there is hope.
WHY WE WALK:
If you are a survivor of suicide loss, we encourage you to bring a non-returnable photo of your loved one to the event to add to our Remembrance Tent. AFSP's Remembrance Tent is an opportunity for walkers to share special photos and written memories of their loved one with others, or to simply pause for a quiet moment of reflection.
SURVIVOR ACTIVITIES:

Losing someone to suicide or struggling with a mental illness can feel like no one understands what you are going through. Unlike other illnesses, it is difficult to look at someone and know their connection. This event is a journey of remembrance and an event that unites a community - a time to acknowledge the ways in which suicide and mental illness have affected our lives and our loved ones. We all wear honor beads (available for free at the event) - each color shows our personal connection to the cause, and helps us identify others who understand our experience.
Other Special Recognitions:
Supporting the LGBT Community - RAINBOW
PAWS FOR PREVENTION
:
Friendly, leashed dogs are welcome at the event. Your four-legged friend can register for free at the Paws for Prevention Tent. We will also have AFSP Doggie Bandanas in small and large sizes.
COMMUNITY RESOURCES:
Make sure to arrive early to allow time to explore the Out of the Darkness Walk Resource Fair. Information tables hosted by local businesses and non-profit organizations will open at 9:00am. This is your opportunity to gather literature, hear about upcoming events, and connect with others who are dedicated to making a difference in the community.
VOLUNTEER WITH US ON WALK DAY:
Volunteer with us and help make this year's event a success. Our walk is planned and managed by volunteers just like YOU and we would love to have your help on the day of the event. Volunteers assist with everything from set-up and breakdown to food and beverage stations, to route support, prize giveaways, and much more! Contact us if you are interested in volunteering or if you have any questions.